WELCOME TO THE COLT CZ GROUP MEMBER PORTAL
Select your profile to start your bespoke experience.
All options below give you access to the same platform and benefits, with a focus on your favourite brand, and on enhancing the right experience for you.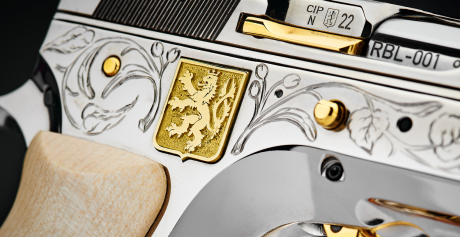 Limited Editions Collector
You value elaborate works of art of the highest craftsmanship and quality and are especially interested in accessing our Limited Editions auctions.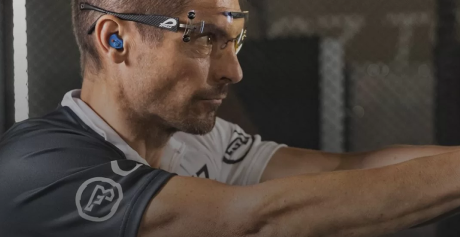 Sports Shooting Enthusiast
You have a particular interest in the world of shooting sports and want to take you shooting skills and experience to the next level.

Join a community of firearms enthusiasts.
Colt CZ Group SE, together with its subsidiaries, is one of the world's leading manufacturers of firearms and tactical accessories for military and law enforcement, personal defense, hunting, sport shooting and other commercial use.
Frequently Asked Questions
What is a Right to Purchase Voucher?
Vouchers are essentially a 'Right to Purchase' for the physical pistol associated with them. They are digital assets backed by blockchain technology, which makes them unique, ensures they can't be duplicated, and allows you to trade them safely on the Colt CZ Group marketplace.
How much time do I have to place the order for my physical pistol?
Each Right to Purchase Voucher is valid for 90 days. Past this deadline, the Right to Purchase Vouchers will not be redeemable anymore.
Can I sell my Right to Purchase Voucher before I purchase the physical pistol?
Your Right to Purchase Voucher can be resold on the Colt CZ Group marketplace after purchase. Once a deposit is paid for the physical pistol, your voucher will be taken off the marketplace automatically.
How much will the physical items cost?
The physical pistols are sold separately, the cost being independent from the amount paid for the Voucher. The current items on auction are priced as follows:
CZ 75 ORDER OF THE WHITE LION: €10,000 including VAT.
COLT 1911 & CZ 75 TRIBUTE TO LEGENDS: €20,000 including VAT.
How do I redeem my Right to Purchase Voucher for a physical pistol?
Auction winners will be contacted by Colt CZ Group to manage the physical pistol purchase process (deposit payment, legal requirements checks, delivery terms, pick-up location etc). For a full list of countries where Colt CZ Group can organise the physical delivery visit www.czub.cz/en/dealer-lokator
What is the process for receiving the firearm at the dealer?
When exchanging your Right to Purchase Voucher for a physical firearm, you will need to comply with all applicable local laws and regulations, pay the deposit, click 'Redeem' on the Right to Purchase Voucher and show the QR code to the dealer, who will need to scan it.
What happens to my Voucher when I redeem my physical pistol?
After the official dealer has scanned the QR code, your Right to Purchase Voucher will be automatically archived in your account and removed from the marketplace. Upon reception of your physical pistol, you will receive a QR code to register your pistol and get its Digital Certificate of Authenticity.